Germany's Jan Frodenomany would say, is already the GOAT in the sport of triathlon.
With an Olympic gold medal, three IRONMAN World Championship titles, two over the IRONMAN 70.3 format and a very long list of the sport's iconic races conquered, he has seen it, done it and got all the T-shirts. Usually several times over.
Frodeno could quite literally ride off into the sunset… before returning to enjoy his own brand coffee. All in his own cafe, at home in Girona.
At 40 years of age – he'll be 41 by the time Kona comes around in October – Frodeno has already secured his place in the history of the sport. As he said in that superb GOAT video produced by the PTO recently, "I've had a kick ass time…".
All of which might start to sound like the beginnings of a retirement speech, the 'last dance' perhaps. That's something which is likely to bring a smile to the face of Frodo… or at the very least, ticking his "…sometimes even finding a comment if somebody pi$$es me off just adds to the fire again, it just keeps things going" list.
Proven performer
Looking ahead to the IRONMAN World Championship in St George then, what are the prospects for Frodeno to once again topple all-comers? Will the contenders prove to still be pretenders, looking on like Sam Long at the Collins Cup, beaten before the gun goes?
Objectively at least, he is the man to beat. He has not lost a race since Kona in 2017, and if you want to zoom out even further, then other than a puncture ending his efforts at IRONMAN 70.3 California that same year, his only other 'loss' since the 2014 season was second place at IRONMAN Lanzarote in 2016.
That was hardly a sign of weakness either – he needed to tick the "validate" box for Kona qualification after an early-season injury…and two months later smashed the iron-distance world best at Challenge Roth.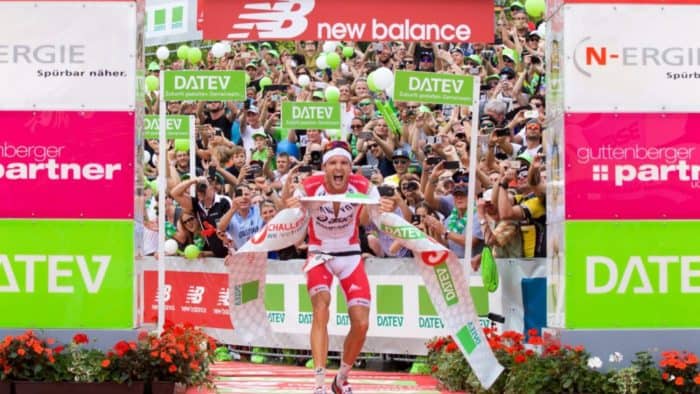 Losing and learning
Thus, just one 'poor race' in seven years? Frodeno has a way of getting it done. Even that disappointment of Kona in 2017 provided valuable learnings, as he told me in an interview last year:
"It was a year of being overly busy, overloading my plate and not being committed to the cause. In the end I got a receipt from my body in as clear a way as possible… you are not ready for this race, at least not at the level you want to be. That was a really humbling experience, but it also lights the fire, and showed me just how important the correct preparation is to me. Losing is only bad if you don't learn something from it."
All evidence is that Frodeno graduated with honors from that lesson.
His long-time coach, Dan Lorang, also told us recently that the fire still burns bright – "he wants these hard races, where he can perform at his highest level. It brings the best out of him."
So John, how come in last week's newsletter you picked, narrowly, Gustav Iden for success in Utah in early May? Let's try and make a case for my defense…
One wish… and it's not St George
Frodeno is perhaps the gold standard in season planning. He, and his team, consistently make the right decisions at the right time. Not distracted, they seemingly have the confidence and ability for absolute clarity on what matters, and turn up fully prepared to perform. His long-course racing stats outlined above show that.
Given that… how important can an IRONMAN World Championship NOT in Hawaii be for the German? Speaking to Bob Babbitt in October 2021, he said:
"If I have one wish left in the sport it would be being in Kona in October and having one more race in peak shape and actually having all the boys there and just having a real rumble in the jungle."
And of course, that infamous "We ain't playing Wimbledon down in Sussex" line.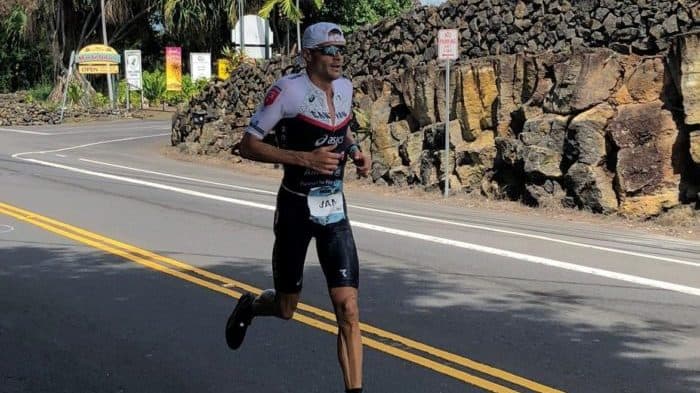 Reading between the lines
Those feelings – perhaps? – were implied by Coach Lorang in his recent interview with us, looking ahead to these race two Championships season, "They are both World Championships but I think the one which will be really exciting is Kona at the end. St George will set the first bar and then in Kona we will have the showdown."
That relative status message matches the thoughts of Chris McCormack too, who recently told us:
"For me and this is just a personal thing, I'm not really that excited about St George. This sport is littered with champion athletes and winning St George sure will give you a world title. But legends are built in Kona. That race has a mystique and a history that needs to be conquered, and to me this is where I want to see the showdown."
We know that Frodeno will be all in physically and mentally on the Big Island in October, with a track record of success on the lava fields. Can he manage that same level of intensity in May, without compromising that? That, perhaps, is where that 40+ age statistic might come into play.
For Gustav Iden, all indications are that Kona is October will not feature on his schedule and that May's race in Utah will likely be his only full-distance race of the season – and quite possibly last until after Paris 2024. of thought, I think that could be key.
Kristian Blummenfelt, of course, has everything on his schedule including the Sub7Sub8 Project in June. Can he keep all of those plates spinning?
Bring on Utah
The clock, obviously, is ticking on the incredible Frodeno career. Performing to his best is paramount, "there's definitely a tie in terms of motivation linked to performing very well and being at my very limit. I'm quite absolute about that."
The question then, is whether Jan Frodeno can rule the world agin in St George?
That we don't know the answer to that should be music to the ears of triathlon fans.
As I've already written at length previously, St George could be one of the most open races for a generation.
Bring it on.