If it's true the best things in life are worth waiting for, then the 2021 IRONMAN World Championship in St George on May 7 (2022) should be an absolute beauty.
You have to go back to October 2019 for the last time IRONMAN crowned World Champions over the full distance – when Jan Frodeno and Anne Haug ruled in Kona.
The impact of the COVID-19 pandemic in Hawaii has so far made it impossible for the sport to return to its spiritual home, leaving IRONMAN to make the decision late last year that it would move the 2021 event to Utah.
St George proved last September with the IRONMAN 70.3 World Championship that it can stage a major event without issues, ticking the biggest box of all in this world right now. It also has a course worthy of hosting the marquee event.
Date, start times & live stream
The big race takes place on Saturday May 7, 2022 in St George, Utah.
The Pro Men will start first at 0615 local time. That's 1315 UK time, 1415 CET and 0815 Eastern Time.
The Pro Women are set to follow five minutes later, followed by the Physically Challenged / Handcycle athletes at 0625 and then a 20-minute gap until the Age Group waves start from 0645.
In terms of broadcast, IRONMAN of course did a deal with Outside for coverage of some 70.3 races in 2022, having screened a number of its events live on Facebook Watch in recent years.
As yet there is no word on where rights for full-distance races are heading, whether it is staying with IRONMAN or being streamed by an external partner. We will of course update with all the necessary details as soon as they are available.
The Course
As we said, St George provides a worthy setting to stand in for the unique test that is Kona in Hawaii.
While the dry heat of Utah in early May will not test athletes in the same way the brutal conditions of Kona do, the course will have other traps in store.
The full-distance course in St George is one of the toughest in world triathlon in terms of the distance athletes will climb – particularly during what should be a brutal bike leg.
The rugged terrain also provides what could be the key point in the race late in the bike when the athletes take on the famed Snow Canyon.
After that brutal bike the run will be fascinating – which athletes can hold their form on an undulating track which has so many uphill and downhill sections?
The intriguing thing about this World Championship is that there is no course form, no guide to what athletes have done here over this distance in the past. Literally all new.
Pro Men
An intoxicating mix here, with an accepted 'Big Three' followed by a bevvy of eager contenders looking to crash their expected podium party.
The aforementioned Frodeno will be looking to win the event for a fourth time as he defends that title won back in 2019. But he has serious competition in the form of Norwegian superstars Kristian Blummenfelt and Gustav Iden.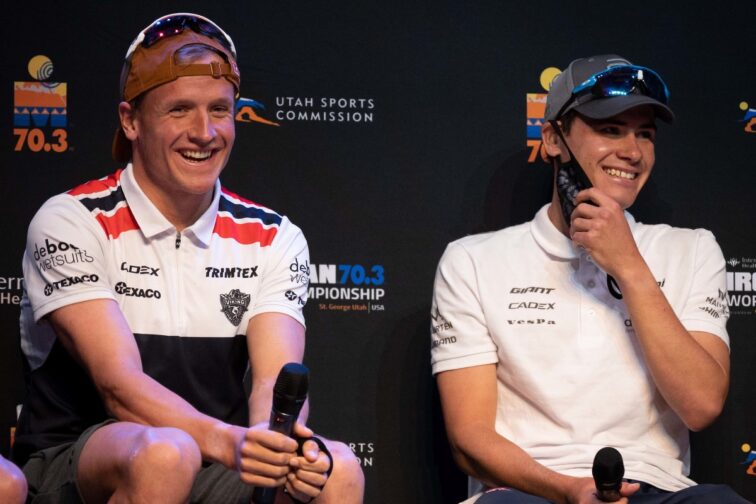 The Norwegians have only done one IRONMAN race each so far, but the impression they created was otherworldly. Iden was terrific in winning in Florida last November, before Blummenfelt set the fastest time ever for the distance in Cozumel a couple of weeks later.
One man likely to be missing on the first Saturday in May is two-time Kona king Patrick Lange, who has undergone shoulder surgery after sustaining an injury in a recent bike crash. Devastating for the German star, who had been in the shape of his life.
Even if Lange is not there, there are a ton of exciting names ready to challenge the 'Big Three' – including Britain's two-time Olympic king Alistair Brownlee. He is back from ankle surgery and heading to IRONMAN 70.3 Oceanside on April 2 for his prep race.
Another man set to line up at Oceanside is Canadian star Lionel Sanders, while his big rival – American Sam Long – has already advertised his 2022 form by impressively winning CLASH Miami. Britain's Joe Skipper – winner in Bolton and Chattanooga in 2021 – adds further lustre to a stellar field.
Another former Kona winner Sebastian Kienle, meanwhile, will head to Utah in the hope of rolling back the years as he starts what is his final Championship season.
The list goes on and on, but other intriguing names include Dane Daniel Bækkegård and Britain's David McNamee, who was third at Kona in 2017 and 2018.
Pro Women
The women's race could not be more exciting with three huge names at the head of the contenders and again a posse of hopefuls trying to break into that truly elite level.
Lucy Charles-Barclay, so often runner-up at World Championship events, finally won a big one with that epic destruction of the 70.3 field in St George last September and she will head back to St George in a confident mood.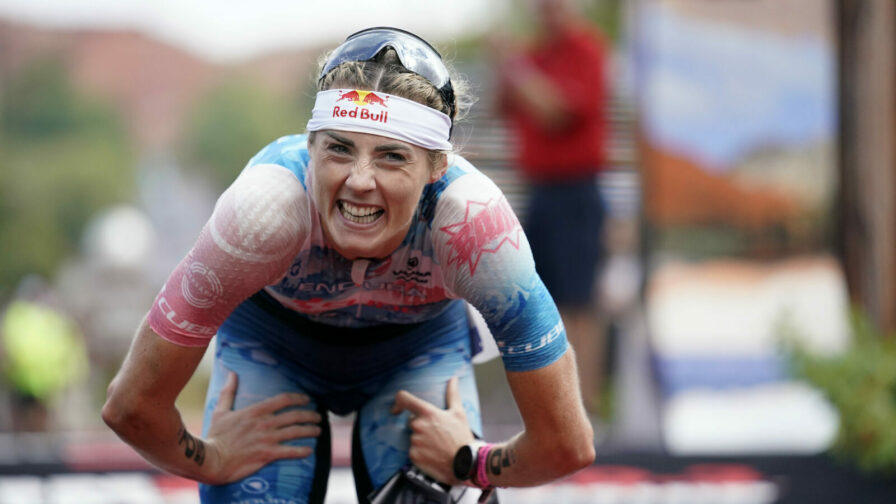 Until the second half of 2021 it appeared four-time Champion Daniela Ryf was invincible, but health problems saw her then struggle significantly before taking a break at the back end of the year. She is healthy again, but can she repel LCB?
The reigning champion of course is Anne Haug – who has held the title for more than two years after that unforgettable run to glory in Hawaii in 2019. She showed at Challenge Roth last year with a blistering performance that nobody should be ruling out a repeat.
There is more German interest in the shape of Laura Philipp, who made an excellent start to 2022 by outpointing Ryf at IRONMAN 70.3 Dubai in early March. She was terrific in 2021 and appears to have what it takes to be a major contender on May 7.
Britain has another podium contender, meanwhile, in the shape of Kat Matthews, a real force over the full distance and who impressed in fourth finishing at the 70.3 World Championship last September.
Again the list of top names is endless, but the home team will likely be spearheaded by Skye Moench while Britain's two-time IM winner from 2021 Ruth Astle adds yet more spice.
One big name who of course won't be there is Olympic Champion Flora Duffy. She, like Blummenfelt, was given a special invitation to take part on the back of her Tokyo win, but she declined the offer.
Qualifiers for St George
Qualification for St George is of course now closed, but you can check out a full list of who is in.
Prize Money
There is plenty to race for in Utah in early May, with a total prize purse of $750,000 on offer. The male and female race winners will earn $125,000 each, with the overall prize pot paying down to 15th position, assigned as follows:
1st – $125,000
2nd – $65,000
3rd – $45,000
4th – $25,000
5th – $20,000
6th – $18,000
7th – $15,000
8th – $13,000
9th – $12,000
10th – $11,000
11th – $8,000
12th – $6,000
13th – $5,000
14th – $4,000
15th – $3,000
There is one further note of significance. The unusual situation of two IRONMAN World Championship races in one calendar year, and limited qualification opportunities for October's return to Kona, means that there are a total of 16 (8 MPRO/8 WPRO) Kona slots also available for October 2022.
As we've already written at length, this is a great addition given the circumstances and in our opinion will only add to the level of competition in Utah. Don't miss it!