Yessssss, let's get to together and have some fun!!
This is like a toe in the water for many of you who have wanted to do a running retreat, but worry about pace or connecting with people you don't know.
1. We are all your very average runners, so come be super average with us.
2. I promise you'll connect immediately simply because you have this one super cool thing in common: RUNNING!!!!!
Imagine heading to a race with a group of people for support, to figure out packet pick up, get through the start line jitters and GASP meet them for a race again the next year. Yup, this is the kind of thing that happens!
I know a group of women who meet up and now travel to a race each year to reconnect. Another group who all went solo to a running retreat 10 years ago, and now book a retreat each year somewhere new to see each other and run.
RUN TO THE FINISH MEET UP DETAILS
Here's the down low on what we have available for our crew:
1. REGISTRATION
Step 1 you gotta get registered.
Bayshore is a SUPER FLAT and fast marathon course, so if you've been pondering one, this could be ideal.
There is a marathon, half marathon and 10K option.
Currently, I'm planning to focus on my speed and do the 10K….but I may be convinced to do the marathon if someone really wants me to pace them. But the 10K means more energy for me to explore our vacation destination.
It's the 40th anniversary, so I'm always thinking that means so fun surprises.
Register here >>
THEN LET ME KNOW!!!
COMPLETE THIS FORM >>>
I need a headcount for our events and for the next step.
2. HOTEL
We have a block of rooms at Cambria Suites with over $100 off per night. Best price for being downtown.
There is a free shuttle to/from the airport
It's walking distance to the start line
We will all be in one place to hang and connect
Indoor pool and hot tub, on site restaurant
Fridge and microwave in all rooms
WiFi Included
To get the discount CALL — 231.778.9000 — mention group Run To the Finish

Or book using this link >>>
Thursday Night — $149
Friday and Saturday Nights – $349
Sunday Night — $249
Rooms are being held at this rate until April 1.
Roommates
If you are coming solo and wanting to keep costs down, let me know! I'm going to be connecting people with a fellow RTTF runner who is planning to attend.
They are King Beds, which are huge.
You can email and chat before hand, but having done this myself I can say it's a lot of fun and not that weird.
3. Day Before the Race
Ok the day before we are going to have some fun and chill out. All final details will be shared with those who register.
Shake out run
Brunch at the hotel (in process of getting it paid for!)
I'll give a talk on nerves, answer last minute questions
Swag – you know I'm always working to hook you up
We can all enjoy the indoor pool and hot tub
Or you can head out with a new friend to explore (just not a ton of walking, ok!)
Pre-race dinner – do your own thing or maybe we'll have a pizza party
4. Race Day
We will have a meet up time in the lobby, so that everyone can head over to the start line together. And it's not even a crazy early wake up call!!
Marathon start 7:15
Half and 10K start 7:30
You may now have meet someone to actually run with, which is super exciting.
Or you may do your own thing, which again means you don't have to worry about pace! It's your pace!!
IMPORTANT NOTES
1. You are responsible for all of your travel details. I'm just trying to help make it easy for us all to connect and get together. The hotel shuttle, takes away one issue!
2. Rooms have a fridge, so you can bring your must have race foods.
3. Weather generally looks like low 40's in the morning to upper 60's during the days.
4. You are in charge of your own coffee. I know nothing about this beverage that you crave.
Where is the Bayshore Marathon?
It's in Traverse City, Michigan and I've heard sooooo many say how beautiful it is. Hence, my own personal excitement to enjoy this race vacation.
Whether you stay for a day or a couple days post race, there is plenty of fun stuff to explore. You'll also have some new friends to do it with!!
Wineries – yes this will get the attention of many
A little on the water time in a kayak perhaps
Lighthouses to explore
Sleeping Bear Dunes to climb
Checkout a bunch of ideas from the Traverse City Tourism Board >>
Other ways to connect with Amanda
Instagram Daily Fun: RunToTheFinish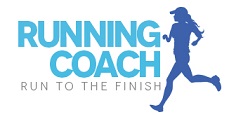 Facebook Community Chatter: RunToTheFinish
Sign Up to Receive a Weekly Newsletter with Top Running Tips and Laughs